When can a baby have a pillow?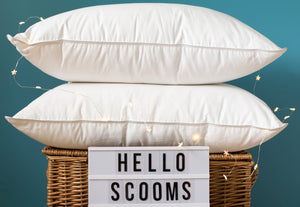 Babies should not use pillows. Most experts recommend that children and toddlers can safely start using pillows from the age of 18 to 24 months, around the same age as they are ready to move from a cot into a toddler size bed.
The NHS advises 'Don't use pillows or duvets with babies under the age of one, as they can suffocate if their face gets smothered. They won't be able to push the duvet away.'
When can a baby have a pillow:
HOW DO I KNOW IF MY TODDLER NEEDS A PILLOW?
You may want to introduce a pillow when they move into their first bed, which is typically from the age of 18 months. But if your child is sleeping well without a pillow, then they probably don't need one. There is no rush to get your child to sleep with a pillow.
4 SIGNS THAT YOUR TODDLER IS READY FOR A PILLOW:
Your child's head is wider than their shoulders, so they may find it more comfortable to use a pillow.
If your child becomes restless at night and is not sleeping well, you could try a pillow to see if that helps them to sleep better.
They start resting their head on a blanket or cuddly toy when they sleep, as if they need something to rest their head on.
If they seem to enjoy lying down on your pillow on your bed, then it could be time to try them with a toddler size pillow.
WHAT SIZE IS A TODDLER PILLOW?
A small size toddler pillow, also called a cot pillow, is generally 40cm x 60cm (16" x 24") and should not be more than 5cm high. A similar size pillow to one you might use on an aeroplane. Don't let your child use an adult size pillow as it may strain their neck and spine.
See our guide to all pillow sizes.
WHAT KIND OF PILLOW SUITS A TODDLER?
FIRMNESS: A toddler pillow should be firm. If the pillow is too soft it could be a suffocation risk. Press down on the pillow, if it doesn't regain its shape then it's too soft and may be unsafe.
FILLING: Don't choose a pillow with a lofty filling like down or feather, instead pick a firmer pillow typically filled with a firmer synthetic filling like microfibre.
COVER: Make sure the pillow casing is made of a good quality breathable casing, preferably 100% cotton. Check it's not been treated with any chemicals or toxins during manufacture by looking for the Oeko-Tex 100 Standard certification on the care label or packaging. 
A WASHABLE TODDLER PILLOW
Check that the toddler pillow you buy is machine washable. There are bound to be numerous occasions when it's necessary to quickly wash your child's pillow. You don't want to have to dry clean a toddler pillow or buy a new child's pillow on a regular basis!
---
Also in Pillows
Choose the best pillow by considering the pillow filling, the support the pillow offers, the size and any important accreditations, along with your favoured sleeping position.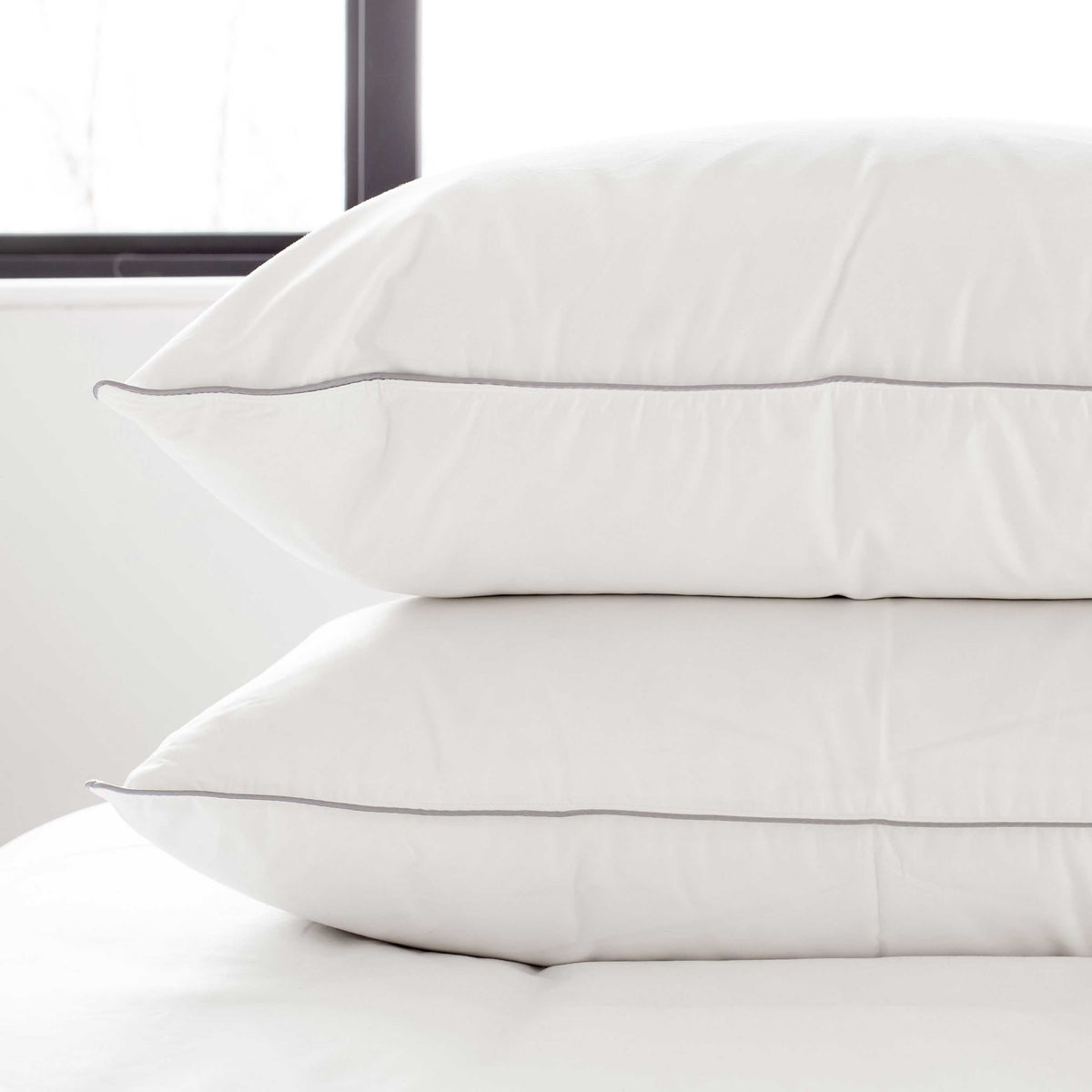 A standard size pillow in the UK is 50cm x 75cm (20" x 30"). Here's the scooms guide to pillow sizes in the UK:
You should sleep on only one pillow. The right pillow should help your body maintain the ideal sleeping position throughout the night, keeping your head, neck and spine in neutral alignment.