Does alcohol help you sleep?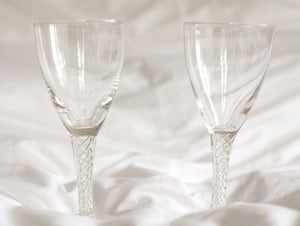 It's summertime and unusually hot for most of the UK at the moment. A cold beer or G&T after a long hot day at work or looking after the kids seems quite appealing to me at the moment! But as I'm finding it tricky to both get to sleep and sleep all the way through the night in this heat, will an alcoholic drink or two help me sleep or end up with me feeling more hot, bothered and tired?
Alcohol and your body
It's tempting to think that a glass or two of alcohol before bed will help you to relax and fall asleep quickly. But alcohol acts as both a stimulant and a sedative on your body so although it might help you feel drowsy and fall asleep quickly, it will also  wake you up during the night and prevent you from having a full night's sleep.
"All the alcohol you've drunk in the evening has usually gone from your body about halfway through the night, then there tends to be a rebound effect where you are more awake in the second half of the night;" Dr. Kirstie Anderson, co-founder of Sleepstation.
How alcohol affects your sleep patterns
Deep sleep called 'delta activity' allows for memory formation and learning. But when you drink alcohol 'alpha activity' which doesn't usually happen during sleep is also turned on. These two activities wouldn't normally happen at the same time and so as they compete together they can prevent proper restorative sleep.
Interrupting your circadian rhythm and REM sleep
It's common to wake up in the middle of the night after drinking. Alcohol may increase production of the chemicals in the body that trigger sleepiness so you fall asleep faster but then also subside faster making you more likely to wake up before you've had a proper night's sleep.
REM sleep is the most restorative phase of sleep. If alcohol prevents you getting your full amount of REM sleep, you're likely to wake up feeling groggy and unfocused.
Extra toilet trips - alcohol is a diuretic!
Unfortunately, alcohol is a diuretic so it will encourage your body to lose the extra fluid by sweating and going to the loo!  So you will be likely to need to go more in the middle of the night and end up dehydrated, particularly in this hot weather.
Snoring & sleep apnea - bad news for your partner!
Alcohol relaxes the muscles in your body so the tissues in your nose, mouth and throat end up preventing air flowing smoothly, becoming more likely to vibrate and result in unsociable snoring. 
Sleep apnea is a serious sleep disorder. Your breathing is interrupted during sleep and you stop breathing repeatedly throughout the night. This can result in your brain and body not getting enough oxygen. It can increase the risk of various health problems such as high blood pressure, stroke and depression, as well as affecting your ability to perform your job or everyday activities as well as normal. 
Drinking sensibly and sleeping well
It doesn't take more than one drink to affect the quality of your sleep. But if you often consume over the recommended 14 units a week you might find yourself feeling constantly tired and groggy. Check out the UK Chief Medical Officers' (CMO) low risk drinking guidelines.
When you do drink alcohol, avoid drinking close to bedtime so that your body has time to process the alcohol before you go to sleep. Estimate that it takes approximately one hour to process one unit of alcohol.
Regular alcohol-free days can help you sleep better. You will find you sleep throughout the night rather than waking often and also find it easier to get up in the mornings.
The Drinkaware app  is free and can help you to monitor the amount of alcohol you drink and to set goals for reducing your intake.
---
Also in The scooms blog
What could be better than a beautiful set of luxury bedding to gift a newly married couple? Practical, thoughtful and timeless, it's a gift any newlywed couple are sure to appreciate and the perfect way to mark the start of an exciting new chapter in their lives.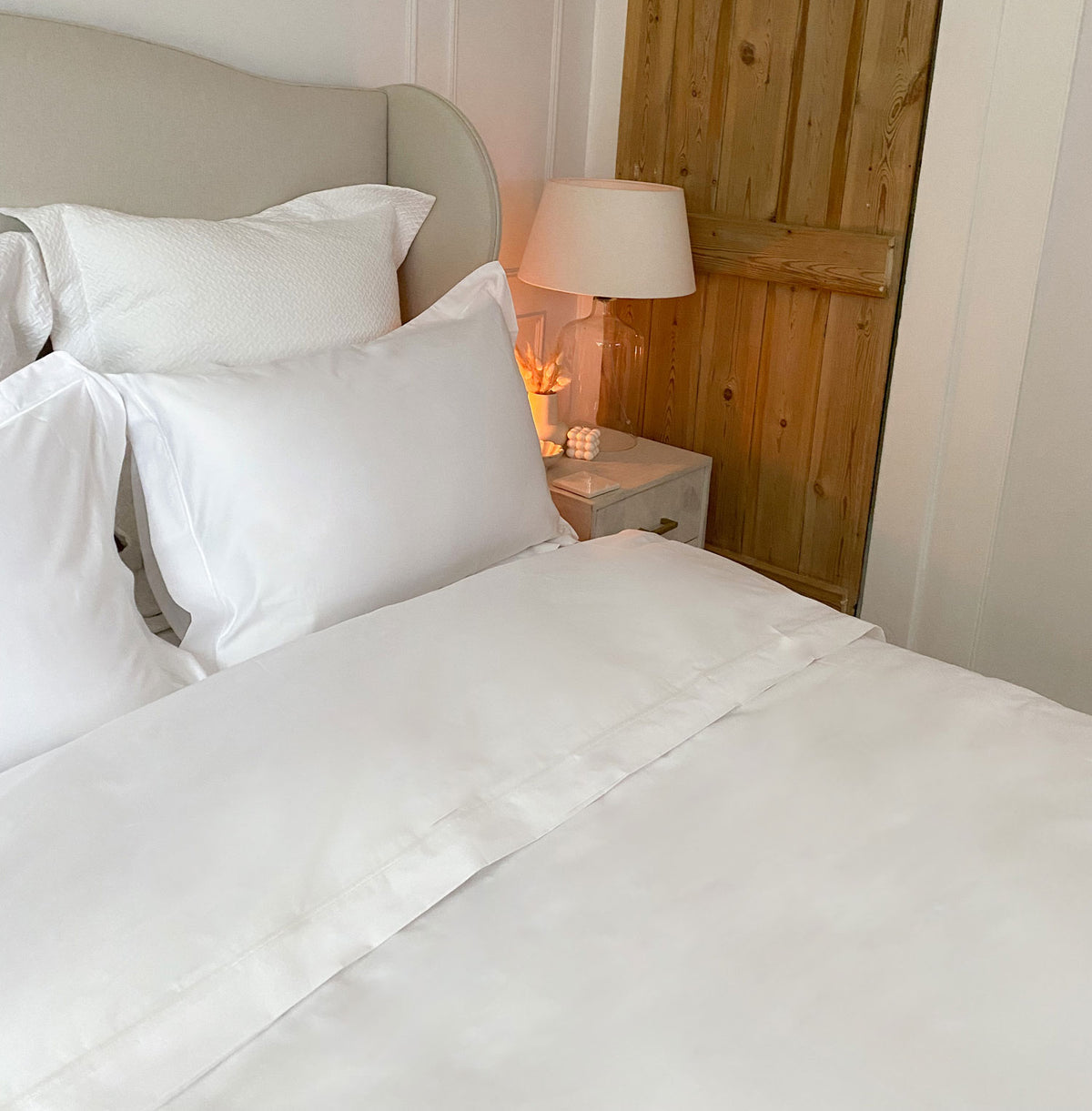 The best hotel quality pillows have a distinctive weight and feel and one of the main reasons is the filling. Hotels with the best pillows typically use a blend of luxury down and feather and they do so for good reason. 
Is it time to spring clean your bedroom? Decluttering your bedroom and giving it a good spring clean can help create a calm, relaxed bedroom sanctuary.