Your 5 minute bed 'turning down' ritual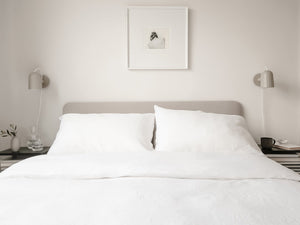 Developing a bedtime routine can make the world of difference to how you sleep. Making a few easy adjustments before bedtime can not only help you to have a better sleep but also to fall asleep more quickly.
You probably already know that going to bed and getting up at around the same time every day is key, as is keeping your bedroom at the ideal temperature, approximately 18C. But do you know the benefits of this quick 5 minute bed 'turning down' ritual?
TURNING DOWN YOUR BED
Imagine you are performing a hotel style 'turndown service' for yourself in your own bedroom! This calming bedtime ritual will settle and relax you before bed. Creating an inviting and welcoming bed will really put you in the mood for sleep.
Here's what to do:
Pre-air your bed: We hope you have been airing your bed (to release any nighttime moisture) during the day by turning your duvet, and top sheet if you use one, right back to the end of your bed. You may have already made your bed or you may like to leave it to air all day.
Remove anything you don't sleep with: Remove any decorative pillows or throws that you don't want on your bed as you sleep.
Straighten your sheets: Next, pull your fitted and flat sheets (if using) straight and tuck in the sides if necessary, allowing enough give so that you can easily climb into bed later.
Shake your duvet: Give your duvet a good shake to fluff up the filling. Grab your duvet from the bottom edge and shake it firmly several times, then repeat the process from the top end of the duvet. Shaking it vertically rather than horizontally will allow the filling to spread evenly across each duvet pocket.
Plump up your pillows: Fluff up your pillows to maximum loft so that your pillows invite you to just sink in and drift off when you place your head down. If you think you need a new pillow view our guide on choosing a new pillow.
Warm up your bed: Pop on the electric blanket or fill up your hot water bottle and push it down into the middle of your bed just where your back will lie later.
Turn down your bed: Turn the corners of your duvet (and top sheet if using) down and straighten to expose a triangle of fitted sheet. Or fold your whole duvet over along the top edge to give your partner that 'welcome to bed' feeling too.
Go away and prepare yourself for bed, then return to your inviting, fluffy and oh so cosy bed. Drift off and dream you are sleeping on a cloud!
Also, see our top tips on How to get a better night's sleep.
---
Also in The scooms blog
What could be better than a beautiful set of luxury bedding to gift a newly married couple? Practical, thoughtful and timeless, it's a gift any newlywed couple are sure to appreciate and the perfect way to mark the start of an exciting new chapter in their lives.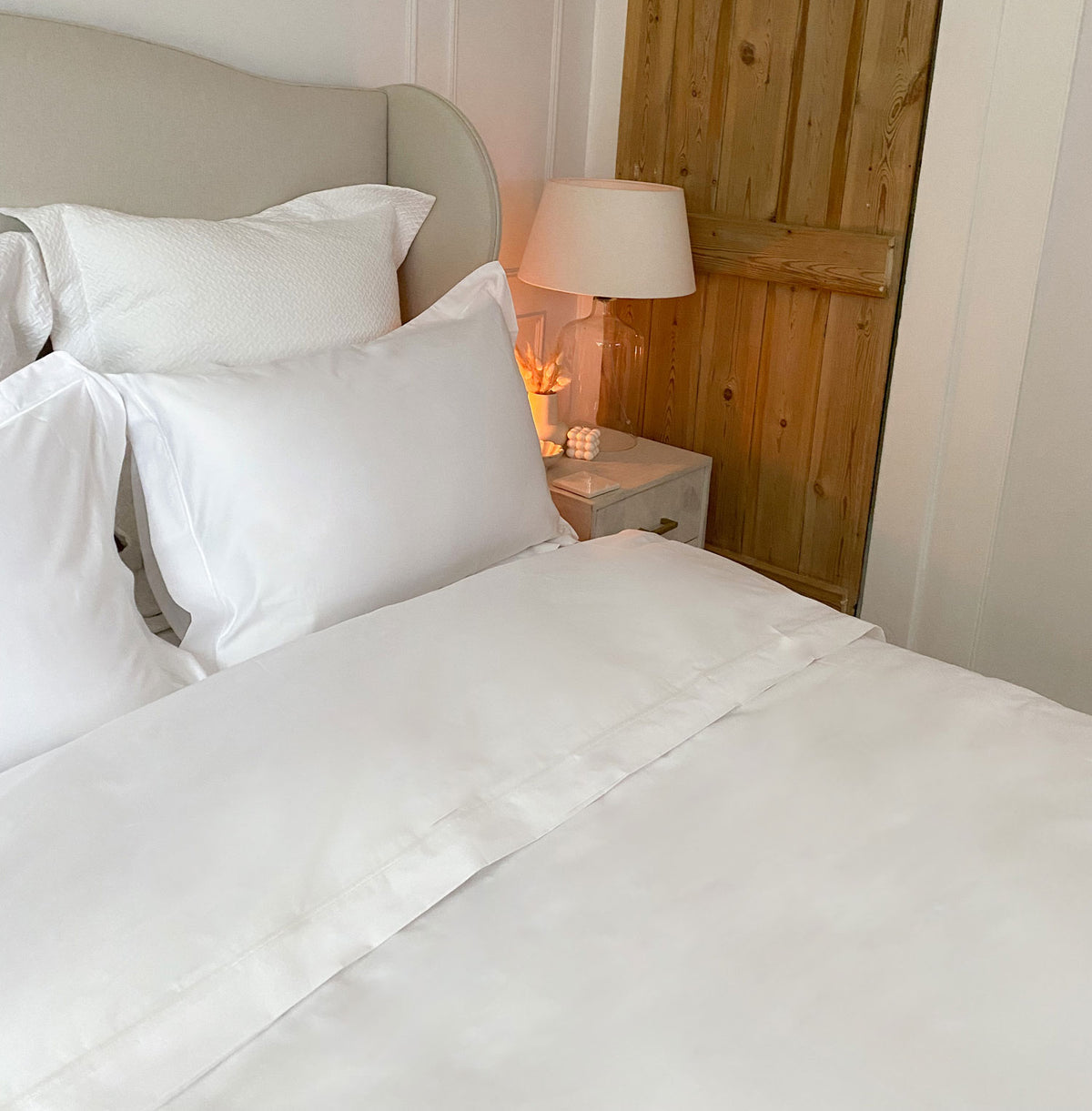 The best hotel quality pillows have a distinctive weight and feel and one of the main reasons is the filling. Hotels with the best pillows typically use a blend of luxury down and feather and they do so for good reason. 
Is it time to spring clean your bedroom? Decluttering your bedroom and giving it a good spring clean can help create a calm, relaxed bedroom sanctuary.