A greener Christmas: top tips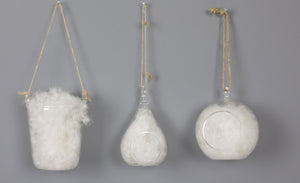 Most of us will be busy buying presents, food, tableware, new bedding for the guest bedroom, etc, over the Christmas period. It can be easy to buy more than we really need and to forget about all the packaging these festive purchases come in. But with 30% extra rubbish being generated over the Christmas period (around 3 million tonnes!), shouldn't we all be keen to try to reduce our Christmas waste?
*Statistics from GWP Group
How to have a greener Christmas this year:
OUR TOP TEN TIPS FOR A GREENER CHRISTMAS:
Recycle - 70% of our waste can be recycled or reused, so keep those plastic pots or jars for storage and recycle everything else.
Christmas cards - Send e-cards this year or only post a few cards to older relatives and email the rest. Recycle the cards you receive and make your own next year.
Wrapping paper - Make sure your wrap doesn't have non-recyclable plastic film. Brown paper tied in ribbon or twine can look spectacular! Or try wrapping your presents in pretty bits of material instead.
Glitter - It can't be recycled so don't buy glittery cards or wrap
Decorations - Make your own. You don't need to be particularly 'crafty'! Pine cones, holly, ribbon, cinnamon sticks, etc, can all look very elegant!
Christmas trees - Buy a real sustainably grown tree or one with roots so you can replant it after Christmas. Check out the British Christmas Tree Growers' Association. Recycle your tree after Christmas via your local council or garden centre.
Presents - Buy locally made gifts or pick an 'experience' instead. Don't throw away unwanted presents, gift it to someone else next year or take it to the charity shop. Someone will want it!
Food shopping - Buy local and loose! Support your local shops and farmers markets. Buy food with the least amount of packaging. Avoid plastic bags and remember to take your reusable shopping bags with you.
Food waste - Don't buy more food than you need. Try planning for one plate less round the table rather than one plate more! Compost your veg peelings too.
Tableware - Ditch the paper or plastic plates and cups this year for your entertaining. Get the kids to help with the washing up! Make sure your candles are biodegradable and smoke-free. Choose soy, beeswax or natural vegetable-based wax, not unhealthy paraffin.
CHRISTMAS WASTE - THE FACTS:
3 million tonnes of additional waste will be generated.
12,000 tonnes of this waste is from 8 million Christmas trees.
14% of people will bin their fake Christmas tree.
>£42 million of unwanted Christmas presents will be thrown away.
108 million rolls of wrapping paper will end up in the bin.
3 to 4 bin bags of packaging waste will be thrown out per household.
100 million bin bags of packaging from toys and gifts will be discarded.
1 billion Christmas Cards = 33 million trees will be thrown away.
>500 tonnes of Christmas lights go in the bin each year.
CHRISTMAS FOOD & DRINK - THE FACTS:
70% of people admit to buying far more food than they need.
54 million platefuls of food will be wasted during December.
10 million turkeys will be consumed = 3,000 tonnes of turkey packaging.
125,000 tonnes of plastic food wrapping will be discarded over the festive period.
25 million Christmas puddings will be eaten - most packaged in plastic and cardboard.
175 million mince pies will be munched = 175 tonne of aluminium material cases.
500 million canned drinks are sold over Christmas.
13,350 tonnes of glass is binned every year during December and January.
RECYCLING - THE FACTS:
Recycling 1 aluminium can provides enough energy for Christmas tree lights to glow for 2 hours and 1 glass bottle saves enough energy to run a 100W bulb for 4 hours.
All the glass thrown away over December and January could save 4,200 tonnes of CO2, the same amount 1,300 cars produce every year.
400,000 tonnes of paper and card packaging weren't collected for recycling from UK households in 2014.
1 tonne of recycled paper saves 17 trees, 18.7 square foot of landfill space and 4,000 kilowatts of electricity.
Aluminium tins / cans can also be recycled over and over with no limit – it only takes 60 days for a can to be recycled and made into a new one.
RECYCLING TOP TIPS:
Flatten all your cardboard and containers - you'll have a lot more room in your recycling bin.
Go glitter and foil free - any paper or card with glitter or foil can't be recycled.
Not all wrapping paper is recyclable - do the scrunch test: if the paper remains scrunched it's recyclable, if it springs back it's probably covered with a non-recyclable plastic film.
All plastic bottles can be recycled, including shampoos and body wash.
Most metallic items are recyclable like empty deodorants and kitchen foil
Rinse all food containers - a quick rinse at the end of your washing up will help prevent eliminate your recycling being rejected.
Recycling bin full - check Recycle Now for your nearest recycling centre.
Have a very Merry 'greener' Christmas from Emily, Jonathan & the scooms team!
---
Also in The scooms blog
What could be better than a beautiful set of luxury bedding to gift a newly married couple? Practical, thoughtful and timeless, it's a gift any newlywed couple are sure to appreciate and the perfect way to mark the start of an exciting new chapter in their lives.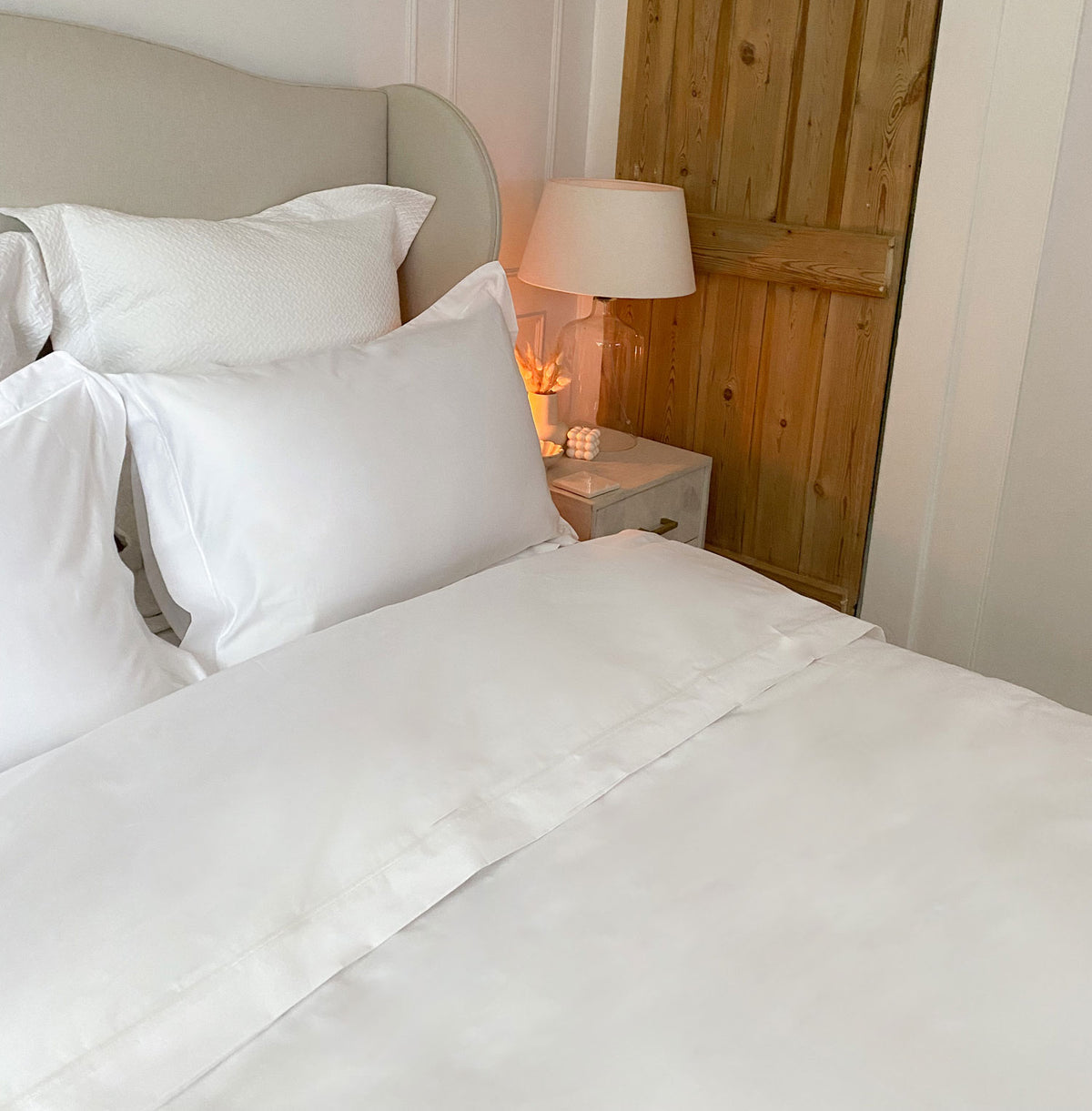 The best hotel quality pillows have a distinctive weight and feel and one of the main reasons is the filling. Hotels with the best pillows typically use a blend of luxury down and feather and they do so for good reason. 
Is it time to spring clean your bedroom? Decluttering your bedroom and giving it a good spring clean can help create a calm, relaxed bedroom sanctuary.