Sleep tips from Kiss The Moon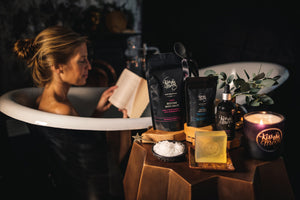 Based in the English countryside, Kiss The Moon are driven by a passion to help you have a beautiful night's sleep with their 100% natural night-time aromatherapy products. They've shared their expert sleep tips with us:
One of the most simplest things you can do to improve the quality of your nights sleep is to put some time aside to relax at the end of each day. Even 15 minutes is enough to switch your mind to sleep mode and is a good investment when you think of the impact a good night's sleep has on how you look and feel the next morning.
LIGHT A CANDLE
When light levels are low, our brain sends a signal to start releasing sleepy hormones, so lighting a candle in the evening is a good way to start the relaxation process. Our Glow Aromatherapy Soy Candle is the perfect choice to help you unwind. Made with 100% soy wax and the highest quality braided cotton wick to ensure a clean, long-lasting burn, it gives off no soot, just a beautiful aroma of Orange & Geranium to lift the spirit and restore the soul at bedtime.
INDULGE IN BATH TIME 
Did you know the slight fall in temperature as you step out of the bath nudges your body in to sleep mode. Run a lovely deep bath. Once it's full, turn off the taps and add a pipette full of Dream Night-time Bath & Shower Oil. Make sure you stay in the room as the biggest hit of aroma happens when the essential oils hit the water so you don't want to miss the benefits of that. Give it a quick swirl then step in and have a lovely long soak.
EASE TIRED FEET 
Our poor feet work hard all day and are often at the back of the queue when it comes to being looked after. Ease tired and aching feet by treating them to a soak with bath salts then a little DIY foot massage, heaven at the end of a busy day. Our luxurious Dream Night Cream for Feet has the perfect rich texture, just sit somewhere comfortable and gently massage each foot in turn. Keep toes extra cosy by investing in a pair of bed socks as temperature is an important factor if you want to sleep comfortably through the night. The scientists have worked out that 19 degrees is just right. If your bedroom is too warm you'll be tossing and turning, throwing off the covers. Too cold and you'll be shivering in the early hours when the temperature reaches is lowest. Hot water bottles work a treat as they can take the chill off when you first get in bed but then cool down as you sleep and leave it to your body to maintain its own temperature.
BEDSIDE TABLE TRICKS
Pre-load your bedside table with things that can help you sleep rather than hinder it. If your mind won't turn off keep a pen and paper close by to note down any distracting thoughts and resist the temptation to pick up your phone - it's another zap of blue light so not what you want when you are trying to wind down. Instead pick up a book and read for ten minutes, or even better, listen to some music or a podcast. Before you turn off the light, add a touch of Dream Sleep Balm to the pulse points on each wrist (and to the temples if you fancy). Switch off the light and with your eyes closed, raise your hands to your face and take three slow deep breaths (the combination of slow, conscious breathing and the essential oils will help you slip into a deeper state of relaxation).
For more sleep tips & to shop online head over to kissthemoon.com & follow @kissthemoonxx
---
Also in The scooms blog
What could be better than a beautiful set of luxury bedding to gift a newly married couple? Practical, thoughtful and timeless, it's a gift any newlywed couple are sure to appreciate and the perfect way to mark the start of an exciting new chapter in their lives.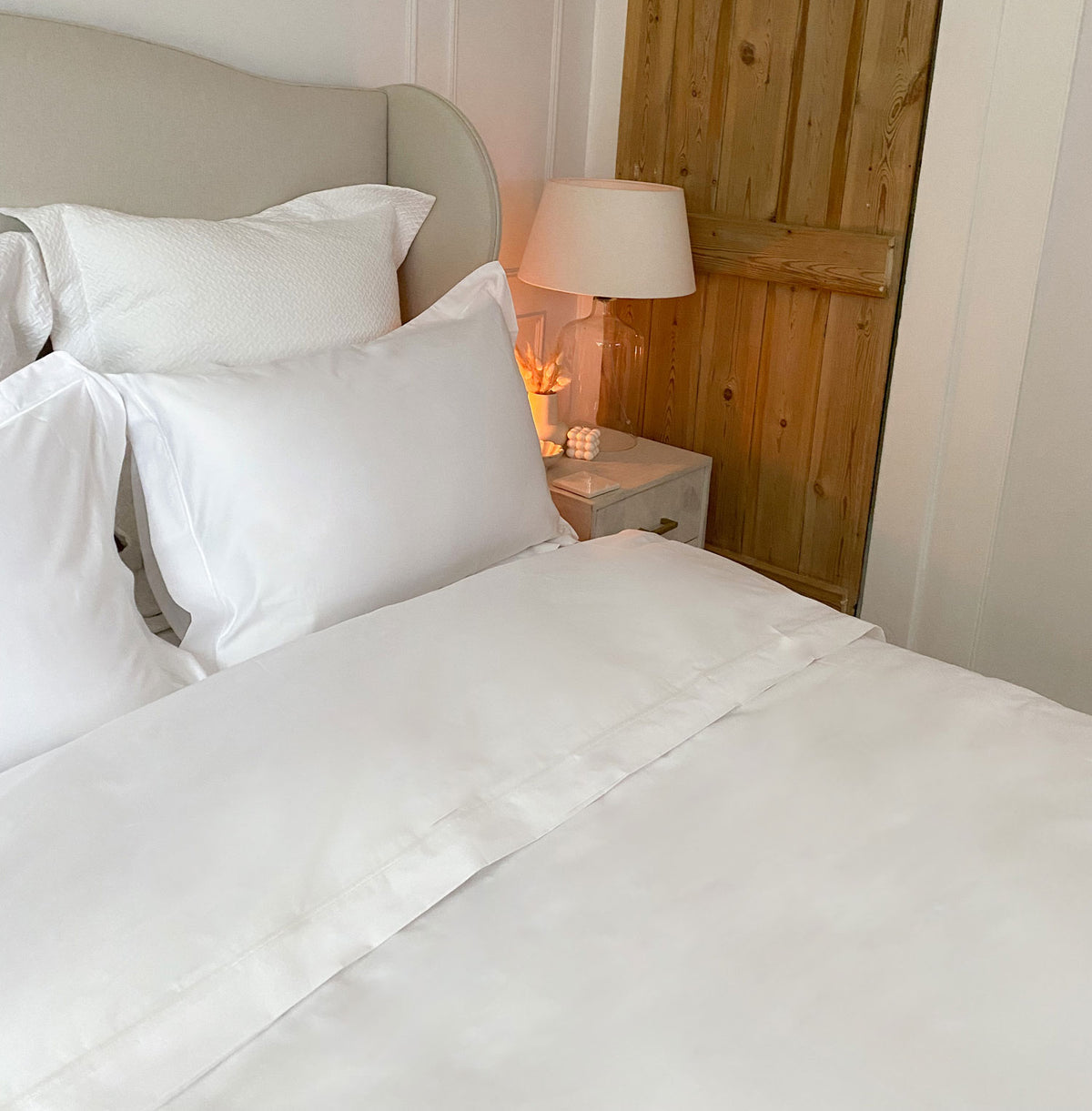 The best hotel quality pillows have a distinctive weight and feel and one of the main reasons is the filling. Hotels with the best pillows typically use a blend of luxury down and feather and they do so for good reason. 
Is it time to spring clean your bedroom? Decluttering your bedroom and giving it a good spring clean can help create a calm, relaxed bedroom sanctuary.