Recycling feathers and down from your duvet
Spring is in the air and the birds in our garden are nesting. I had been thinking about how best to recycle our old down duvets, feather duvets and pillows, and it occurred to me that the birds might like the down and feathers for their nests. So, here are our top tips on how to recycle your old duvets and pillows. Plus, suggestions on how to help nesting birds.
Recycling duvets and pillows
Used duvets and pillows are not widely recycled. My local council doesn't recycle old duvets or pillows but it's worth checking if yours does. 
Still in good condition: If your old duvet or pillow is actually still in rather good condition and hasn't really been used much at all, then your local homeless shelter might have use for them. Either to be used in the shelter or for people who are being rehoused in new accommodation. But don't offer them well-used bedding. We shed millions of skin cells every night and sweat 200ml to 1 litre a night, yuck! So nobody is going to want to sleep in that!
The future of duvet recycling: Recycled duvets are amongst waste materials that are being tested as options for insulating buildings. Researchers are testing the thermal performance of recycled duvets, wheat straw and bio-composite rapeseed stalks in a collaborative project between the University of Bath, the University of Brighton, UniLaSalle in Rouen, France, and five other academic and non-academic partners.
Each of the three materials thermal performance will be tested in prototype wall panels, which will be compared to each other and against current industry standard insulation. The hope is that using existing waste materials could cut dependency on natural resources like glass wool and rock wool and also lead to reductions in emissions associated with construction.
(Prof Pete Walker and Dr Shawn Platt from Dep of @BathArchandCivE)
Repurposing duvets and pillows
Apparently around 61,900 tonnes of duvets and pillows enter the waste system in the UK each year.  So, instead of throwing them away, think about repurposing your old feather and down duvet and pillows. Wash them first though!
Top tips:
A spare bed for your pet - nice and cosy!
Bedding for your local animal shelter - give them a call. 
As filling for cushions or other craft projects - be creative!
Compost when planting in the garden - as feathers compost, they add nitrogen and minerals to the soil and and are especially good for soft fruit like raspberries and strawberries - be green and green fingered!
Nest material - put the feathers and down around your garden when the birds start nesting. Spread it on your bird feeder or on garden bushes where the birds can safely pick it up.
If your duvet or pillow is synthetic (such as Microfibre or Hollowfibre) then they are not biodegradable. You could try using them for extra insulation in your loft or elsewhere.
How often should you change your duvet or pillow?
Most sleep experts recommend replacing your pillow every one to two years and your down duvet every five years. This does depend on the quality of your duvet and how well you have cared for it.
Find out more in our guides: How often should you change your duvet and How often should you change your pillows.
How to help nesting birds
Wild birds use a variety of materials to construct and line their nests to act as: 
Cushioning - to protect the eggs from the base of the nest as well as from the weight of the parent bird.
Insulation - to help the nest to maintain a constant temperature.
Camouflage - to cover the outside of the nest.
Some birds will only use their nest once whereas others will return to the same nest or nesting area throughout the season or each year. 
Commonly used nesting materials:
Twigs, sticks and pine needles.
Dead leaves.
Grass clippings and dead grass.
Yarn, wool, string, cotton, etc.
Dog, cat and human hair.
Feathers and down - recycled from your retired scooms pillow or duvet!
Lawn moss, lichen and roof moss.
Mud.
Straw and other plant stems.
Cotton wool.
Where to leave nesting material
Anywhere! Perhaps hanging from your bird feeder, on bushes or hanging on trees. You could use a mesh bag or feeder so that the material doesn't blow away.  You might want to put a shelter over the nesting materials so they stay dry.
But, if you're not certain where it comes from or what's in it, then don't use it, such as:
Material that has been treated with pesticides or fertilizers.
Pet hair that has been treated for fleas.
Grass that has been recently treated.
String, wool or cotton - only if cut into small lengths less than 7.5cm long.
Plastic string or fishing line - they can cause harm. 
Other top tips:
Keep your cat away.
Provide nest boxes.
Don't cut your hedges and shrubs.
Put out eggshells - dry them out in the oven (10-30 minutes at 250 degrees), crumble them into small pieces, and spread them in the garden.
Feed high-protein foods such as mealworms, peanuts, and suet.
Don't mow - keep fields and brushy areas long.
Keep away - don't disturb the nesting birds.
Provide clean, shallow water - for both drinking and bathing on hot days. 
---
Also in The scooms blog
What could be better than a beautiful set of luxury bedding to gift a newly married couple? Practical, thoughtful and timeless, it's a gift any newlywed couple are sure to appreciate and the perfect way to mark the start of an exciting new chapter in their lives.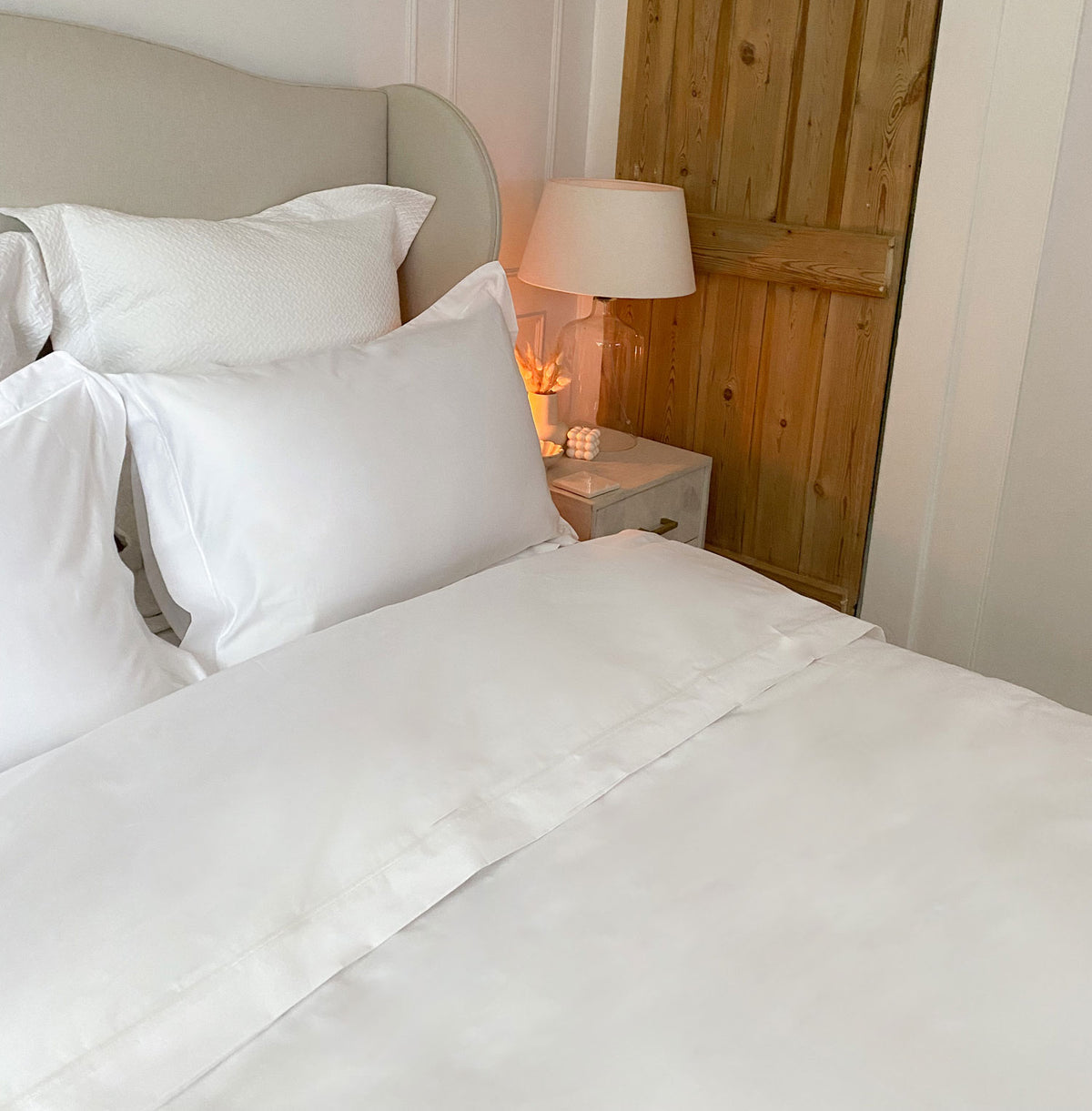 The best hotel quality pillows have a distinctive weight and feel and one of the main reasons is the filling. Hotels with the best pillows typically use a blend of luxury down and feather and they do so for good reason. 
Is it time to spring clean your bedroom? Decluttering your bedroom and giving it a good spring clean can help create a calm, relaxed bedroom sanctuary.