Top tips for cutting the cost of your energy bills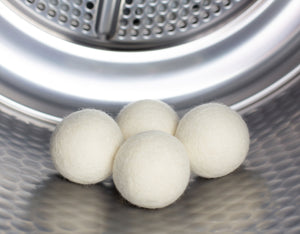 Energy prices are on the rise and the cost of running our homes is increasing. Here are some top tips on how to cut the cost of your bills from the scooms team.
Average electricity prices –
Last year the average price for electricity was 13p per Kwh.
The current average price cap is £0.28 per kWh.
This will rise to £0.52 per kWh from (1 October - 31 December 2022). Data from Ofgem
DRYING YOUR BEDDING & TOWELS
Our wool dryer balls will reduce your tumble dryer drying time in an eco-friendly way. Wet laundry tends to clump together in the tumble dryer which slows down the drying process and increases the drying time. Wool dryer balls separate laundry as it dries so that hot air can circulate more evenly and efficiently.
In our wool dryer ball tests using small, medium and large washing loads, drying times were reduced by 11% to 27%. We achieved the most reduced drying times with medium to small-sized loads. Based on a 27% drying time saving and on 5 tumble dry uses per week, you could reduce your electricity bills by up to £164 a year.
You could also try using your tumble dryer to part dry rather than fully dry your bedding and towels. Then hang your bedding and towels out in your home or garden to finish drying.
Cost per KWh of 13p:
| | |
| --- | --- |
| Typical tumble dryer using 2.50 kWh per hour | 2.5 |
| Average drying time of 1.8 hours |  1.8 |
| Cost per KWh of 13p | 13 |
| Tumble dry uses per week | 5 |
| ANNUAL SAVINGS | £41 |
Cost per KWh of 52p:
| | |
| --- | --- |
| Typical tumble dryer using 2.50 kWh per hour | 2.5 |
| Average drying time of 1.8 hours |  1.8 |
| Cost per KWh of 52p | 13 |
| Tumble dryer uses per week | 5 |
| ANNUAL SAVINGS | £164 |
WASHING YOUR BEDDING & TOWELS
Washing your bedding and towels at 30 degrees instead of 40 degrees will reduce the amount of energy you use. We also recommend decreasing the number of washes you do each week. Cutting one wash cycle per week could save you £5 off your annual energy bill. (Data from Energy Saving Trust)
INVEST IN WARMER BEDDING
Is your duvet warm enough for the colder weather? The Tog rating scale measures the thermal insulation of a duvet. The higher the tog rating, the warmer the duvet. We recommend a 9 tog to 13.5 tog duvet during the autumn and winter or a 4.5 tog for hot sleepers.
An all season duvet can be the most cost-effective option. This is a set of 2 duvets that comes at a combined reduced price. You get 1 warmer tog & 1 cooler tog that can be used separately or fastened together for extra warmth.  
Your bed linen can also help to keep you warm. Sateen weave cotton is buttery soft and warmer than a cooler feeling Percale weave cotton. 100% good quality linen bed sheets will keep you cosy in the winter and cool in the summer due to its natural insulation properties.
DON'T OVERHEAT YOUR BEDROOM
Your body temperature actually needs to slightly decrease before you can fall asleep so turn down the radiator thermostat in your bedroom or switch off your whole home heating an hour before bedtime. Your bedroom temperature should be a maximum 18°C, not any hotter. You can save approximately 4% on your heating bill for every degree that you lower the thermostat, typically £142 a year for an average home.
Thermostatic radiator valves are a fairly inexpensive investment and means that you can individually control the temperature of each room in your home. You could save around £75 a year. (Data from Energy Saving Trust)
If you can afford it, a smart thermostat can really help to make your heating more efficient. It can learn how long it takes to heat your home and when you want to reach the warmth you require. You can also control it via your phone so you're not heating your home when you're out or returning to a freezing home. 
REPURPOSE OLD BEDDING FOR EXTRA INSULATION
As duvets can't be recycled, loft insulation is a great way to make sure your old duvet doesn't end up in landfill. It won't, of course, be as insulating as proper loft insulation but it can act as an extra buffer against the cold. Any type of duvets can be used. Lay it out in the loft, avoiding any electric cables. Be aware that an old duvet will not be as fire resistant as proper loft insulation.
Old pillows can be used to stop chimney drafts. If you have an unused chimney that lets in drafts, try popping an old pillow into the chimney gap. Make sure you remove the pillow on Christmas Eve otherwise Father Christmas might get stuck!
NOTE: never light a fire or use a gas or electric fire with the pillow still in place.
---
Also in The scooms blog
What could be better than a beautiful set of luxury bedding to gift a newly married couple? Practical, thoughtful and timeless, it's a gift any newlywed couple are sure to appreciate and the perfect way to mark the start of an exciting new chapter in their lives.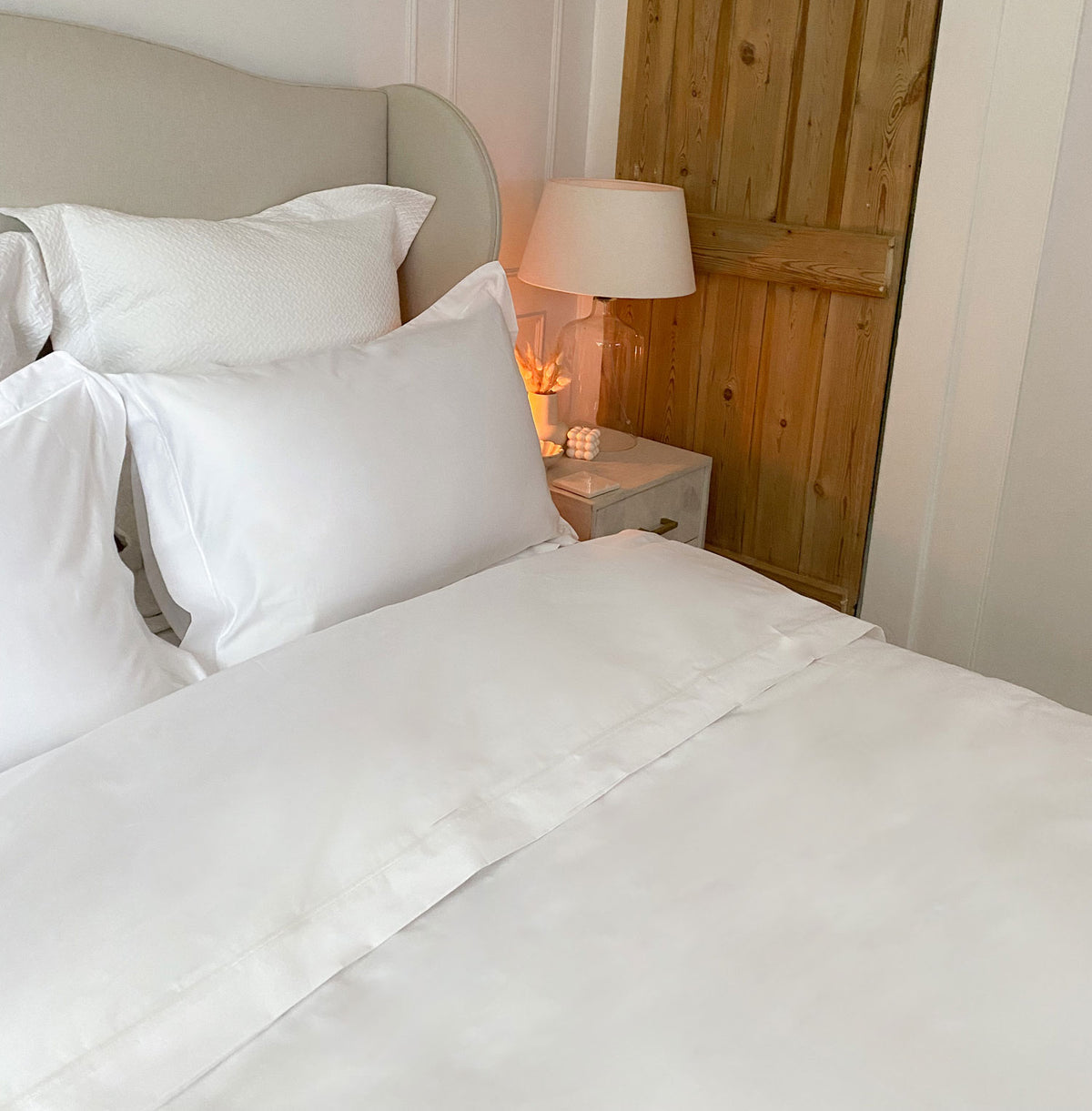 The best hotel quality pillows have a distinctive weight and feel and one of the main reasons is the filling. Hotels with the best pillows typically use a blend of luxury down and feather and they do so for good reason. 
Is it time to spring clean your bedroom? Decluttering your bedroom and giving it a good spring clean can help create a calm, relaxed bedroom sanctuary.