Buying duvets in Ireland
Looking to buy a duvet in Ireland? Here's our quick guide to all you need to know about buying scooms duvets in Ireland.
DELIVERING DUVETS TO IRELAND
At scooms we deliver duvets, bedding and all our lovely products to all of Ireland. There is a flat delivery fee of £15 per order with a minimum order spend of £150.
The good news is that your order will be sent with all duties and taxes pre-paid by scooms so the price you see is the price that you pay and your scooms products won't hang around customs for longer than necessary.
DELIVERY TIMES FOR BEDDING TO IRELAND
We use DPD for all our bedding and duvet deliveries to Ireland. Typically, deliveries take around 2 to 3 working days. We will email your tracking details as soon as your order has been fulfilled so that you can follow the progress of your order.
WHAT TOG DUVET IS BEST FOR IRELAND?
The Irish weather can be unpredictable, with mild summers and chilly winters. So, it's important to choose a duvet that can adapt to the changing seasons. We suggest one of our all seasons duvets which come with a set of two duvets that can easily be attached to each other, such as our 13.5 tog duvet (9 tog plus 4.5 tog) or our 11.5 tog duvet (9 tog plus 2.5 tog), to give you flexibility all year round.
DUVET SIZES IN IRELAND
Irish duvet and bedding sizes are the same as UK bedding measurements. Check out our bedding size guide for full details:
EUROPEAN BEDDING SIZES
If you do have European bedding, then please note that Euro sizes including Single, Double, King and Grand king, are all slightly larger than the UK equivalent size. We recommend measuring your mattress to check which size bedding you need. Here's our handy guide:
If you have any questions about purchasing our duvets or bedding in Ireland, just contact us at sleep@scooms.com.
---
Also in The scooms blog
What could be better than a beautiful set of luxury bedding to gift a newly married couple? Practical, thoughtful and timeless, it's a gift any newlywed couple are sure to appreciate and the perfect way to mark the start of an exciting new chapter in their lives.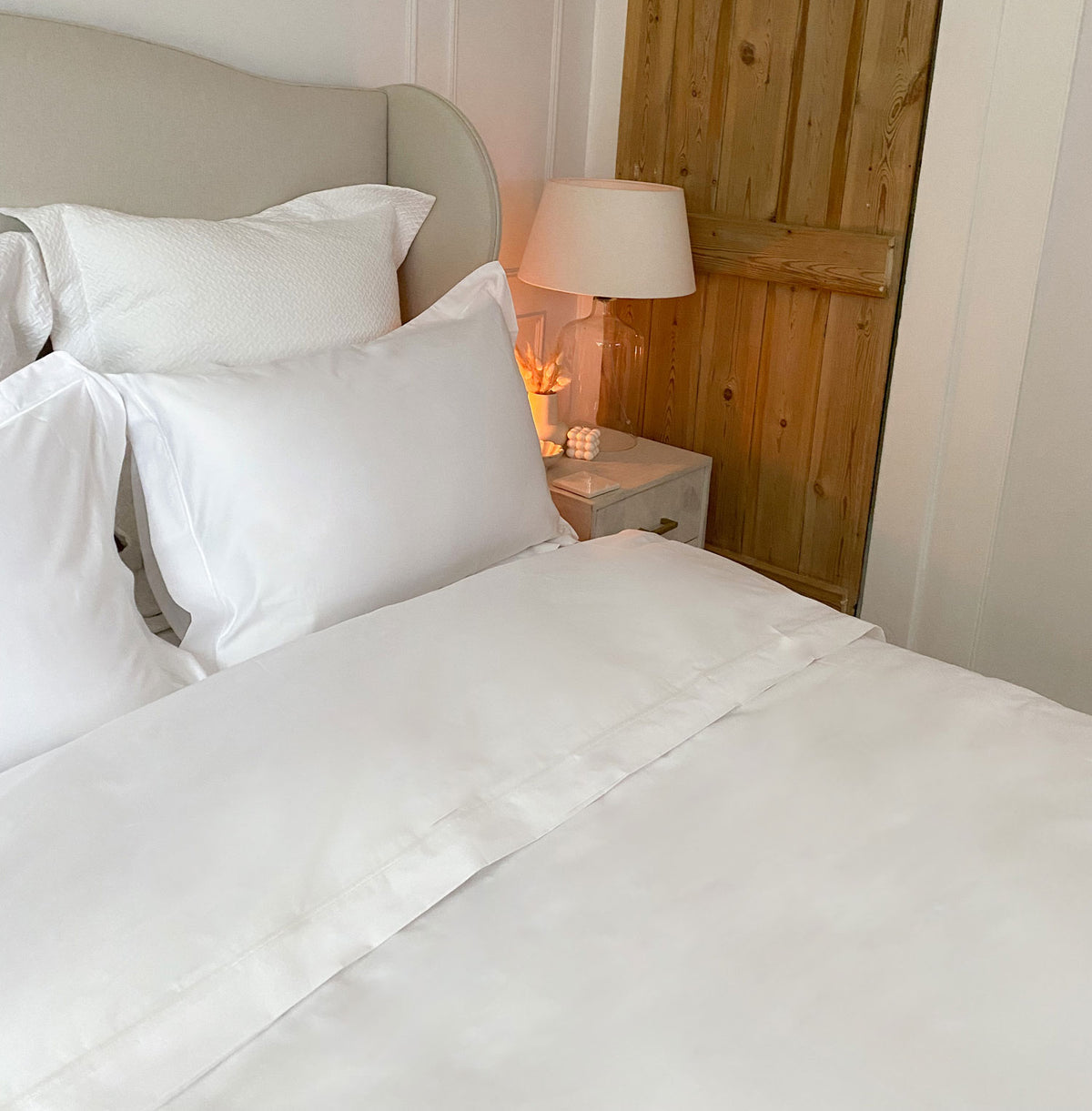 The best hotel quality pillows have a distinctive weight and feel and one of the main reasons is the filling. Hotels with the best pillows typically use a blend of luxury down and feather and they do so for good reason. 
Is it time to spring clean your bedroom? Decluttering your bedroom and giving it a good spring clean can help create a calm, relaxed bedroom sanctuary.